MODELS REQUIRED!!
WANNA GET YOUR BUM SMACKED TOO??
Don't Forget that you too can be a sub or dom model in my Spanking Videos!
See the
Models Wanted
page for full details and submit your CP application form.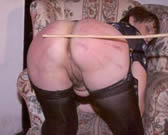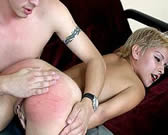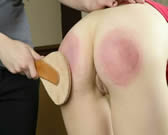 HAVE YOU GOT JUST THE BOTTOM WE NEED??
Bring it to us ..
AND we'll pay YOU to give it a jolly good spanking!!
Ladies always required
(with/without experience), for a series of
home-made
spanking films
and photo-shoots, both for ourselves as well as other spanking video producers in various countries.
Open to all ages from
18yrs
and over ..
No prior movie or acting experience required
. No height
or aesthetic restrictions, (but a little nudity is generally unavoidable).
A good bottom is essential
.

Roles for
mainstream X-rated film work
also available, if desired
If you prefer or are happy to
get a little sexy
, we also have a large amount of work for adult films.
This can range from solo striptease to lesbian, HJ or BJ scenes to full hardcore productions.
We always work to your limits
, so just let us know what most tickles your fancy!!