1-Month Full Member Access
The way most members choose to go .. A month to month stay which gives you everything you need and plenty of time to get involved, enjoy bonuses, reward points and take advantage of many special features!

3-Month Full Membershipl
If you know that you'll love what's inside.. why not treat yourself to a slightly cheaper way to enjoy it!!

6-Month Silver Membership
Most of my spanking connoisseurs stay for years .. so it makes a good deal of sense for those who know exactly what they want to pay less, and less often!!

12-Month Gold Membership
If you're a serious spanker .. then this gives you an entire year to download tons of films and contact plenty of spankees in the personal-ads!!

LIFETIME
Membership
Designed just for those who consider spanking as a LIFESTYLE, and not just a passing fad! .. This is the ultimate package that never expires, and never needs to be renewed!!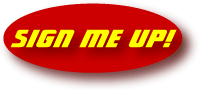 Enjoy My Special 3x Week Trial ..
As a special welcome to new visitors .. I am currently offering a fantastic three-week deal for a full club membership that is valid for 21-Days!!

This special offer is also a "one-off" payment, so you will never get charged again .. However if you want to stay longer you can manually renew your login details to extend them for as long as you like!!



.. Click to Buy
this Offer Now
Once you've clicked a
Sign-Me-Up
button
you will be presented with all my latest
offers and membership terms. If you
like what you see, just continue!
My Club memberships
are ONE-OFF billing, so
there is NOTHING to cancel

Just select a membership term that suits you best .. If you wish to extend or renew it, you certainly can, but we will NEVER rebill you!