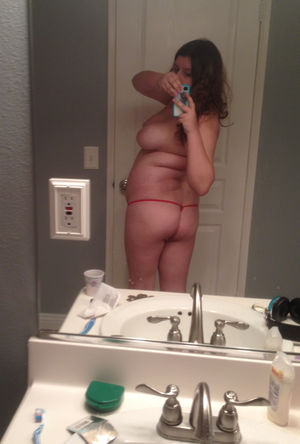 I was raised by just my mom. This was during the 50's and 60's. My mom was a nurse and was very strict with me. She was a firm believer in old fashion, bare bottom spankings for me even in my later teens. When ever in her opinion I deserved a spanking I was required to go and wait for her in her bedroom. When she come in she usually got her hairbrush and sat on her bed. I was made to stand in front of her while she lectured me. During this time she would take my pants and underpants down and make me step out of them. She then pull her skirt or nurse's uniform back and make me go over her lap. She then take her brush and go to work on my bottom. She spank me till she felt I had learned my lesson and I was crying long before the spanking ended. If I had done something really bad it was a session with her strap. After baring my bottom she get up and go get the strap. She place some pillows at the edge of the bed and I have to lay over them. She then go to work with her strap. She spread the spanks from the the top of my bottom to my upper thighs. She made sure that she got several spanks on my sit spot so I remember the spanking for a while.

Her best friend, and I learned later her lover was Bernice. From the time I was a little boy I always called her Aunt Bernice. She had my mom's permission to spank me whenever she felt I needed it. Aunt Bernice was a teacher so she always watched me over the summer while my mom worked. I was never short changed for spanking from her either. She spanked me much the same way as mom did when I was younger. This all changed when I was about 13.

Like my mom Aunt Bernice prepared me for my spanking. When I was about 11 or 12 whenever she would prepare me for a spanking I would get an erection. At first she never said anything about it. After baring me she would pull her skirt or dress, she never wore slacks, way back over her stocking tops. Of course being a young man seeing her stocking tops, bare thighs and sometimes her panties would get me excited. She had a little different way of placing me over her knee. Aunt Bernice was a tall woman standing over 6 feet tall. After she had her skirt back she spread her legs apart. She make me go over her left leg and placed her right legover and between my legs. She would then spank me. Like mom she used either her hairbrush of a belt she had. She was stronger then my mom and from the first spank on I be in tears. The difference was that during the spanking from wiggling around on her stocking covered it felt good on my cock. There were even times that I woud cum while she spanked me and squirt all over her stockings. When the spanking was over and she let me up even thought I was crying hard I could see her panties since she had her legs spread. After the spanking she have me sit next to her and would hug me. She would let me rub my hand up and down her stocking covered leg and bare thigh and would take my cock in her hand and stroke it till I cum again.

I will never forget the first time she had me go down on her. During the spanking her had hinted that she was going to have me do something when the spanking was over. She stood up, and removed her skirt, slip and blouse. She laid back on the bed and told me to take her panties off. As I took hold of her panties she raised her bottom and let me slide them down and then over her legs and off. She spread her legs wide open, it was the first time I had ever seen a woman nude like that. She had a very thick, heavy patch of dark brown hair. I could barely see her outer lips of her pussy. She pointed and told me she wanted me to kiss and lick her down there. I knelt between her legs and as I slowly lowered my hear I could start to smell her sweet scent. As I brushed her hair with my lips she shuddered and let out a soft moan. I pressed harder and could feel her moistness. As I kissed and started to lick I began to taste her wet pussy. She gave me directions as to how to lick and work my tongue into her. As I did this she kept moaning louder and louder till she started to shake. I thought I had hurt her and did not realize she had just climaxed. When she calmed down she had me lay back and began to play with my cock. As soon as she placed her mouth over it I came.

After that whenever she spank me I would have oral sex with her. Sometimes both before and after the spanking. In return she would blow me. At 15 we started having intercourse. Our relationship lasted well into my 30's. ...