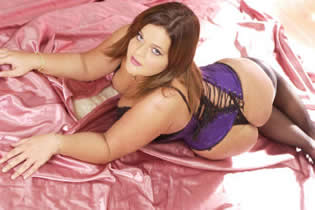 Please allow me to introduce myself:

My name is Michelle and I am a very well trained true submissive. I have been serving Mistress Alexandra and over the past seven years have been her most loyal and obedient live-in slave girl.

As my basic training has been completed my mistress finally allowed me to join her in playing with her slaves in our beautiful, fully equipped dungeon.

Whether you are submissive, dominant or a switch you are welcome to join us.
General Details about my Mistress Services:
In sessions you may be:

... Submissive to Mistress and dominant with me.
... Submissive to Mistress and submissive with me.
... Submissive to Mistress and submissive to me.
... Assisting Mistress and dominant to me.

I will do my best to please you both!!


I am trained to receive:

1. Mild to heavy Bondage (gagged and blindfolded as well)
2. All forms of Domination
3. Genital torture
4. Sensory deprivation
5. Worship
6. Slave training, dog training, pony training
7. Dildo training
8. Forced bisexuality play
9. Humiliation
10. Correction
11. Interrogation
12. Suspension
13. Medical play, School room scenarios, Office scenarios, Prison scenarios, Adult baby scenarios
14. Military discipline training
15. Mild to heavy CP (I can take the cane)
16. Electrics
17. Caging
18. Breath control
19. Two way spanking
20. Tickle Torture

I am not trained to receive:

1. Toilet training
2. Blood sports
3. Spitting
4. Piercing
5. Needle play
6. Messy play
7. Enemas, catheters and injections
8. Anal play
9. Amyl Nitrate
10. Nipple Torture
11. Personal Services
Please telephone me on 07977 212857 Monday to Saturday 10AM-9PM

Please note:
I am only available by appointment only. First appointment is 12am Monday to Saturday.
Last appointment is 8pm Monday to Saturday. However, if you have been to see my mistress before and only available late in the evening we may make an exception for you.

You need to give at least a couple of hours notice.
Appointments "as soon as possible" are never available.
NO walk-ins.

The best time to call for a same day appointment is 10AM-1PM

Text enquiries are treated as spam hence automatically deleted and ignored.
Withheld numbers are not welcome.
I am based in St John's Wood, London NW8

Our dungeon is private and discreet and totally fully equipped by Fetters and Quality Control. There are plenty of leather, rubber and PVC for Mistress and me to wear with a large range of fetish shoes and boots. Light background music, dim lights and large mirrors make it very atmospheric and elegant. Shower facilities and clean towels are always provided. Once you turn up you will be welcomed with a hot or cold drink and youíll have a full consultation with the Mistress before the session.

We are easily accessible by public transport. St Johnís Wood tube station is within 1 minute walking distance. Once you arrive to the tube station give us a call on your mobile telephone and you will be directed to our door.

If you choose to drive there is a 24 hours Master Car Park on Kingsmill Terrace, London NW8 a stone throw away. As soon as you parked your car, telephone us and you will be directed to our door.
My Directly Associated Links:

Click Above to Visit my Website and Learn More or to make a Booking
---