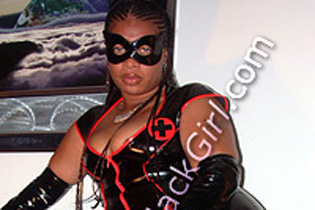 I STAND 5/7 INCHES 165LBS WITH AN ASS MADE TO BE WORSHIPPED AND HANDS THAT WERE MADE TO PUNISH NAUGHTY BOY/GIRLS......
I EXSPECT COMPLETE OBEDIENCE AS SOON AS YOU COME TO MY DOOR BECAUSE YOU AND I BOTH KNOW THE REASON THAT YOU ARE HERE,I AM VERY SERIOUS WHEN I COMES TO GIVING THAT GOOD BARE BOTTOM OLD FASHIONED SPANKING I WILL HOLD YOU DOWN AND SPANK YOU UNTIL YOU BLEED IF I NEED TO BUT YOU WILL LEARN RESPECT FOR ME,DO YOU UNDERSTAND ME?
General Details about my Mistress Services:
I INDULGE IN STRICT DISCIPLINE,BECAUSE I STRONGELY BELEIVE IN OLD FASHIONED SPANKING AND MORE........
MY LIFE IS TO PUNISH YOU AND MAKE YOU UNDERSTAND WHY YOU WERE PUT ON THIS EARTH,AND BY THE TIME I FINISH SPANKING I THINK YOU WILL HAVE TO TRUE MEANING OF MAKING ME HAPPY.
SO BEND OVER AND TOUCH YOUR KNEES AND WAIT FOR YOUR PUNISHMENT............SUBMIT KNOW I AM WAITING
I AM AVAILABLE IN NYC ON THURS/FRI/SAT AND MY HOURLY RATES ARE $200 I AM ALSO AVAILABLE IN ROCHESTER NY ON SUN/MON/TUES/WEDS........
PLEASE FEEL FREE TO VIST MY WEBSITE TO LEARN MORE ABOUT ME AT:
WWW.SUPERFREAKYBLACKGIRL.COM
My Directly Associated Links:

Click Above to Visit my Website and Learn More or to make a Booking
---