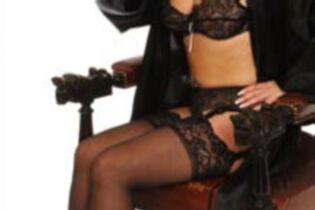 I am very dominant; the power I derive from my passion for bringing slaves to heal is for me an addiction.

If you are looking for a brief sexual encounter or a 'role play' scenario then I am most certainly NOT the right choice for you.

I do not work from a 'dungeon'. I dont need to 'set the scene' and use 'toys' - for me this is not a game.

Believe me, I can dominate you well enough without!
General Details about my Mistress Services:
Your first visit we will spend getting to know one another and you will quickly realize that in visiting me you will find a sense of belonging as you will become my property and I will expect you to act as such.

I accept applications from those new to the scene and I will be understanding of your apprehension at the thought of entering into the 'scene' but this will not be accepted as an excuse for tardy behavior.

Safe words can be arranged, but I will expect to push you to your boundaries that little bit further as I seek not only amuse myself, but also advance your training as my slave!

What I wear and how I act in our sessions is my prerogative, but if you have any specific needs let me know when making first contact. I will endeavor to incorporate reasonable request into our session.

I do not under any circumstances partake in Water Sports, Scat or Spitting.
I am available at some time on most days, please call to arrange an appointment or to enquire about prices. Please ask to speak to mistress.
Click Above to Visit my Website and Learn More or to make a Booking
---