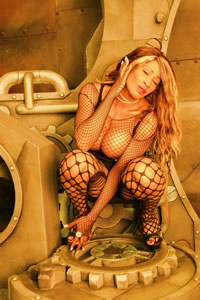 UNITED STATES
Houston, Texas

Telephone me on:
++ 1-832-343-5388

Click Here to Email Me

Click Here for My Website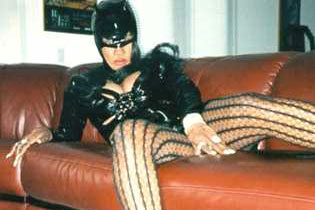 GENTLEMEN:

THIS IS ... Lady Paree ...

The one and only, famous world wide, stricly a ruler, a most beautiful site to ever behold.

I'm special, I'm beautiful and truly so gorgous I will be forever worshiped to the upmost and yet unknown to the very indepth to the full extreme.

I've been seen worldwide and am internationaly known!
General Details about my Mistress Services:
To slaves I offer a full scale of domanation from a through z, including:
Ball busting golden showers; rim jobs; toilet training; mass cleaning dept; shopping; collar and dog chaining; I will so dog you out, every dog needs a strong to hole his ass, well beyond the dirty filthy ground I have a dog bowl with your personal name written upon it.
I'm very severe yet erotically sweet. I will make you, mole you, dress you, take you on a rollercoaster of unknown domination. I will humiliate you, I will share you whenever I see fit, you will be my sissy boy.
I will shower you with unknown orgasms, deprivation, mental masturbatin, extreme cbt foot/leg worship. You WILL experience a new kind of kink!
Come feel what its like to ride all night on a river of humiliation, see the most gorgous ebony mistress that you've ever laid eyes on; yet that beauty will cost you and that beauty will put you in a hipnotic trance. All you have is mine - I own you!
... And thats plain english, on your knees you piece of %$#@&*#
GENEROUS SLAVES ONLY!!

Slaves call me and hope and weep that I'll answer your calls.
I will tell you when you call how much you owe. You will not play with me!
You will sign a contract. You will come correct to me. Surely you know this is a major superstar that you're dealing with, so I will expect no less than star treatment. Cheapness I will never see you coming.


To apply for a Slave contract, write to me at:

MISTRESS LADY PAREE
# 136 5380 WEST 34TH STREET
HOUSTON, TEXAS
77092
Slaves I want fine exclusive men of impectable taste and class to contact me. Men of style, worldly men, a jett-setter, a man who knows full well how to treat his mistress like the domination princess goveness she is at all times. I am beyond spoil and to be my slave you must win my affections. You must strive to be in my favor at all times. You will be the slave of a lifetime. If you obey me, and forever do as I say, I'll shower you with gifts of the unknown world of domination. You will inherit my affections when you've been a graceful and an extremely beyond generous slave.
You are a slave duty-bound to keep me happy, and so happy is the slave that I'll treat you like the little b*tch that you are. Bow down and keep your eyes on the prize for you don't know where I'll be coming upon on you at all times. You will obey me to no ending or I will spank you into an unknown punishment. You will welcome me with open arms and lick and treat these boots to your tongue 24/7. You will forever adore me treating me like the goddess I am who are you?
You are my slave and it's Mistress Ladyparee to you!!
My Directly Associated Links:

Click Above to Visit my Website and Learn More or to make a Booking
---