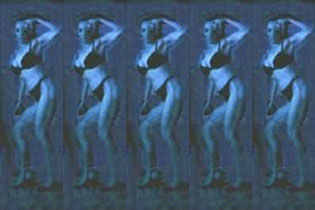 Boston Dominatrix, Mistress Janca.

Erotic Disciplinarian to the naughty over 35 married male. I am an ESTABLISHED dominatrix who has many years of experience and was a pioneer in promoting "sensual domination".

I am an extremely professional, talented, and striking dominatrix. Mature and beautiful.
General Details about my Mistress Services:
Mistress Janca. Safe but Daring. Sane yet Zany. Consensual and Caring.

Are you a married successful "domesticated" male who wishes to be "trained" by a professional domme who will take you for a walk on the "wild side"? Is your career such that you are always the one in control over others and simply wish to explore an erotic altered state where you have absolutely no control yet one where you can be quite aroused by the fact that a woman is taking control over you? Perhaps you have already seen a dominatrix before but wish to find a more erotic one who will slowly tease and tantalize you in a sensuously tortuous way. Can you envision yourself bound and tied within the confines of my slave chamber while feeling my soft suede whip striking your helplessly exposed body? Would you like to listen to the sound of my sexy voice commanding you kneel down and kiss my black leather clad buttocks? Does the thought of a busty whip-wielding seductress bending you over and spanking your naughty bottom seem to be the punishment you deserve?

Does this border on some of your deeper fantasies which you would like to have dramatized for you by a sexy, articulate and educated dom but find yourself to timid to express in "normal" relationships for fear that your partner would find this too bizarre or think less of you for expressing? Well, your hidden submissive side, the one where a deep part of you wants to be overtaken by a sexy dominant female who will tell you exactly what to do and put you "in your place" can come right out in the open with me. This is all done in an ultra-safe environment where everything is discreet. Your secret is safe with me.

I'm a sincere, sexy, sane, sizzling, sensuously erotic and professional dominatrix who is seeking responsible generous successful men who wish to explore their submissive sides with someone who intuitively understands what you need.
Heavy pain and chunky equipment is not for everyone who wishes to be dominated. I am strict, commanding but not "severe" nor do I inflict a lot of pain or leave marks. Sometimes just a few cracks of my suede whip, a series of spankings that smart and tingle, the feel of finger nails on your skin and the look and feel of my black leather-thong-clad buttocks is all you need.

My treatment is such that I'd rather train my submissives to beg for more rather than to beg for mercy. My operation is very small scale, low traffic and personable. (I see no more than three people a week.) I am best suited for married professional men over 35 as those are the ones who are most appreciative of the type of discretion I offer.
I am not an escort. I do not accommodate anonymity. You must be verifiable.
I am available through pre-planned appointments.
The protocol for this is discussed during the application process.
You must fill out the application on my site: www.MistressJanca.com to communicate with me about the possibility of seeing me in person.
My Directly Associated Links:

Click Above to Visit my Website and Learn More or to make a Booking
---