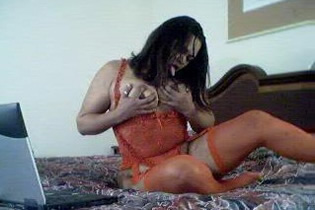 Hello and Greetings, I have been a Goddess for 22yrs and expect nothing but your full attention!
Time with me will take you beyond your limits and expectations. Said slave/sub should be willing to please me, ALL THE TIME!
I am 5'11 6'3 in heels, German Cherokee Goddess. I love strutting around completely nude. It give me such power to do so. I do indulge in role play.
I am based in Virginia Beach and I am able to travel to your location if wanted and sent for. You will be responsible for all expenses for travel and leisure time. Some of you understand this and those are the ones I want to hear from.
General Details about my Mistress Services:
I want a slave that enjoys: Strap-Ons, Suspension, Whips, Plastic Wrap, Spanking, and much more. This slave should be willing to do what ever I want, when ever I want to do it!!!

I don't like having my time wasted with children that have no idea what the lifestyle is or what it means. My sugardaddy slave should be over 40. ... NO EXCEPTIONS!!!!!
I offer several pleasures and no slave is the same when it comes to their wants and needs.
E-mail for details.
I am also a wrestler and enjoy a good tussle. But my passion will always be the Goddess!

I don't play with kids and will not tolerate BS. So if your ready for the only Goddess you will ever need email me or call me. I will not involve in any play with animals or children.
My Personal & Directly Associated Banner Links:

Click Above to Visit my Website and Learn More or to make a Booking
---