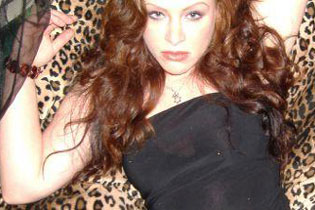 I love to tease, and relish nothing more than the site of a kneeling, panting masochist. Always matching your pain with pleasure ... My pleasure will be in your pain.

Corporal by nature ... with a loving touch ...

Thoroughly enjoying the thrill of intelligent BDSM, mind contol, and power exchange ....

Either approach me properly, or hesitate to approach me at all.
General Details about my Mistress Services:
You may enjoy the following at the hands of this sensual sadist:
Flagellation, Caning, Cropping, Spanking, Paddling, Bondage, Role playing (various D/s roles), Body worship, Forced femme (bring your own clothing, and makeup for sanitary reasons), CBT/NT, Public, and verbal humiliation, Age play, Sensory deprivation, Ice/wax, Mouth soaping, Face slapping, Ball busting, Trampling, Shoe, leg, and foot worship, Medical scenarios not involving enemas, Saran wrapping, Tickling, GS (No BS), Infantilism.
My rates are as follows...and not negotiable:
120 for 30min
160 for 45min
200 for 60mi
Mistress will accept gifts of the following nature:

Paddles (wood or leather)
Canes
Floggers (quality only)
Single tail
Bullwhip
CBT devices
Nipple devices
Cuffs (leather only)
Stockings (victoria secret only)
Shoes (size 6 quality leather only)
Gloves (PVC, cloth, or leather)
Dress size (8, or Medium)
Corset (bone in, quality only...34/M)
My Directly Associated Links:

Click Above to Visit my Website and Learn More or to make a Booking
---